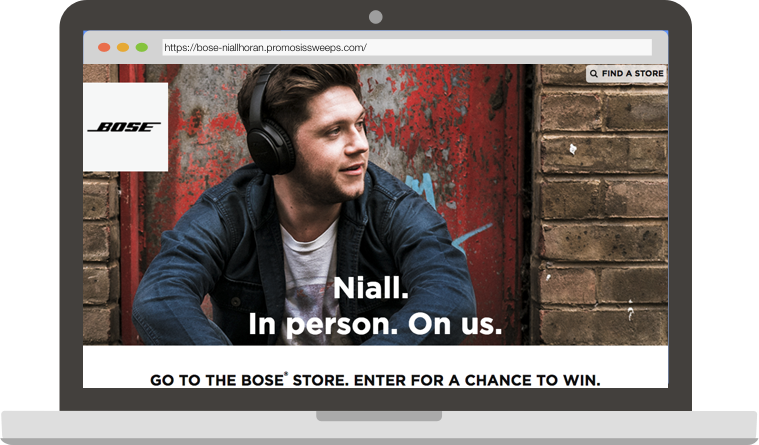 We create sweepstakes, skill contests, loyalty programs, instant-win games, and more to help our clients establish, strengthen, and maintain a meaningful relationship with their target audience.
Since our launch in 1997, we have designed and administered thousands of successful in-store and online promotions.
OUR WORK
SPEAKS FOR ITSELF
We have helped hundreds of businesses in practically every industry including retail, communications, automotive, financial, entertainment, consumer electronics, food and beverage, and more.
Check out some of our recent projects!