Promosis Inc.
Based just north of Boston, MA, Promosis is led by company founder Harry Janock. Harry has worked exclusively in promotion marketing since 1996 and is joined by a dedicated, professional crew committed to ensuring each promotion is treated as if it is our most important project.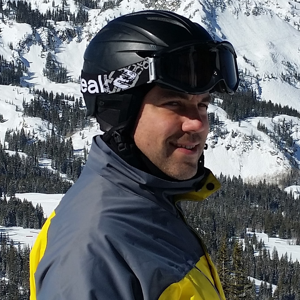 Harry Janock
Promosis' founder and CEO, Harry brings a high degree of creativity, strategic acumen and management to Promosis.
Unlike principals at most agencies, he personally works with all of his clients - including Bose Corporation, Pluto TV, Starbucks, Netflix, JetBlue, GEICO, and more - on a day-to-day basis to ensure their complete satisfaction with the software and services Promosis provides to them.
A four-time marathon survivor, Harry enjoys participating in a wide variety of activities, from taking leisurely family drives to poorly playing the guitar, smoking meat and shredding the gnar. A graduate of Tufts University, Harry and his wife live in Marblehead, MA. They have three sons, two golden retrievers and no cats.