We worked with Wolfgang L.A. Agency to develop, administer, and manage a social media-based skill contest to celebrate Halo Top Creamery's 10th birthday.  The light ice cream brand's 10th Birthday Party Hat Challenge motivated the company's social media followers to enter by offering participants the chance to win a one-of-a-kind bejeweled Halo Top Creamery Pint valued at $10,000.  Promosis handled all aspects of the contest including consultation, official rules & disclaimers, obtaining and filing surety bonds, aggregating the Instagram entries, reviewing the submissions for appropriateness, and providing a cleaned list of entries to Halo Top via an interactive, real-time judging portal.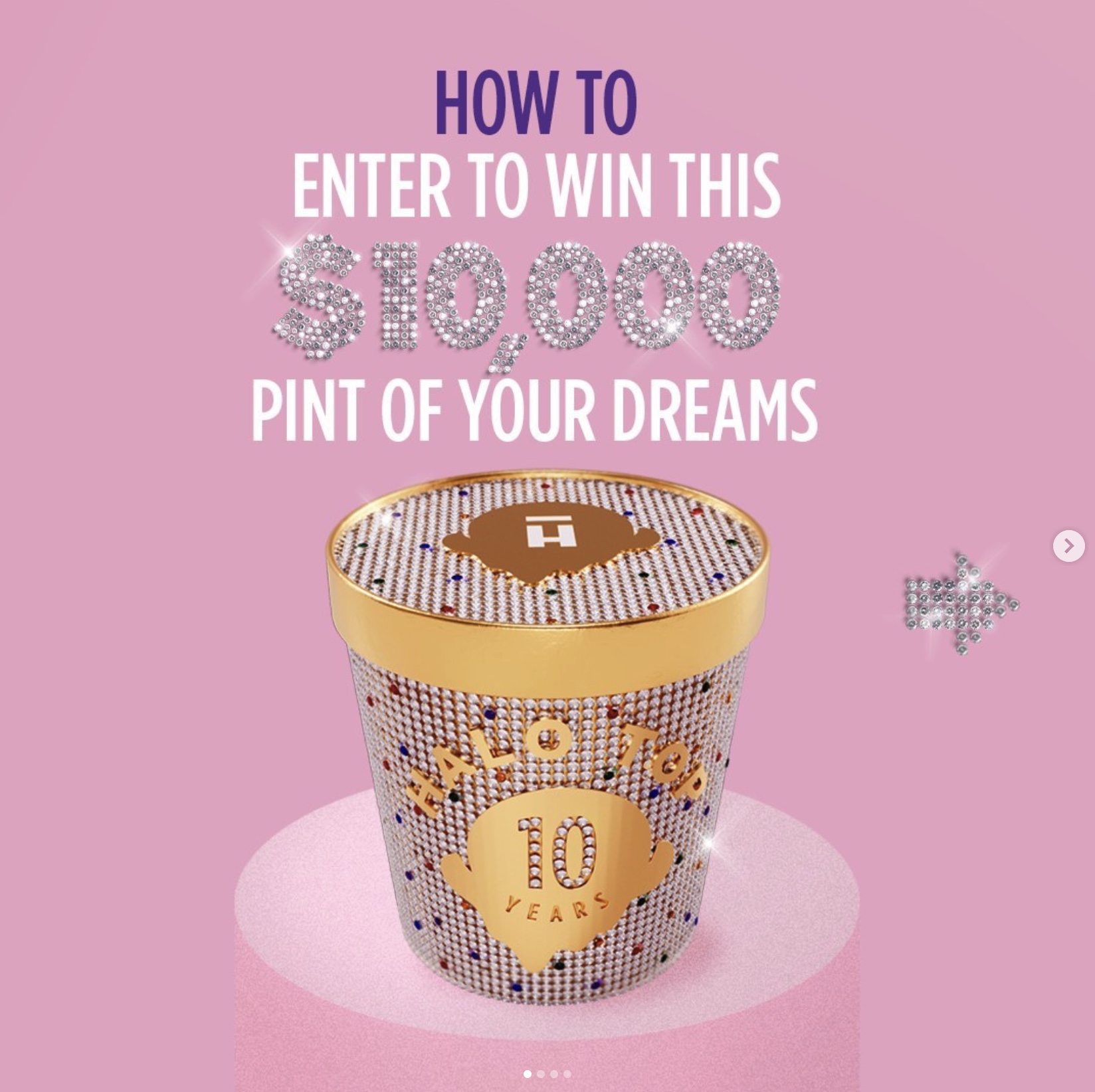 1
Halo Top Creamery, and select social media influencers, announced the promotion to their Instagram & Tik Tok followers and via in-store point of purchase material.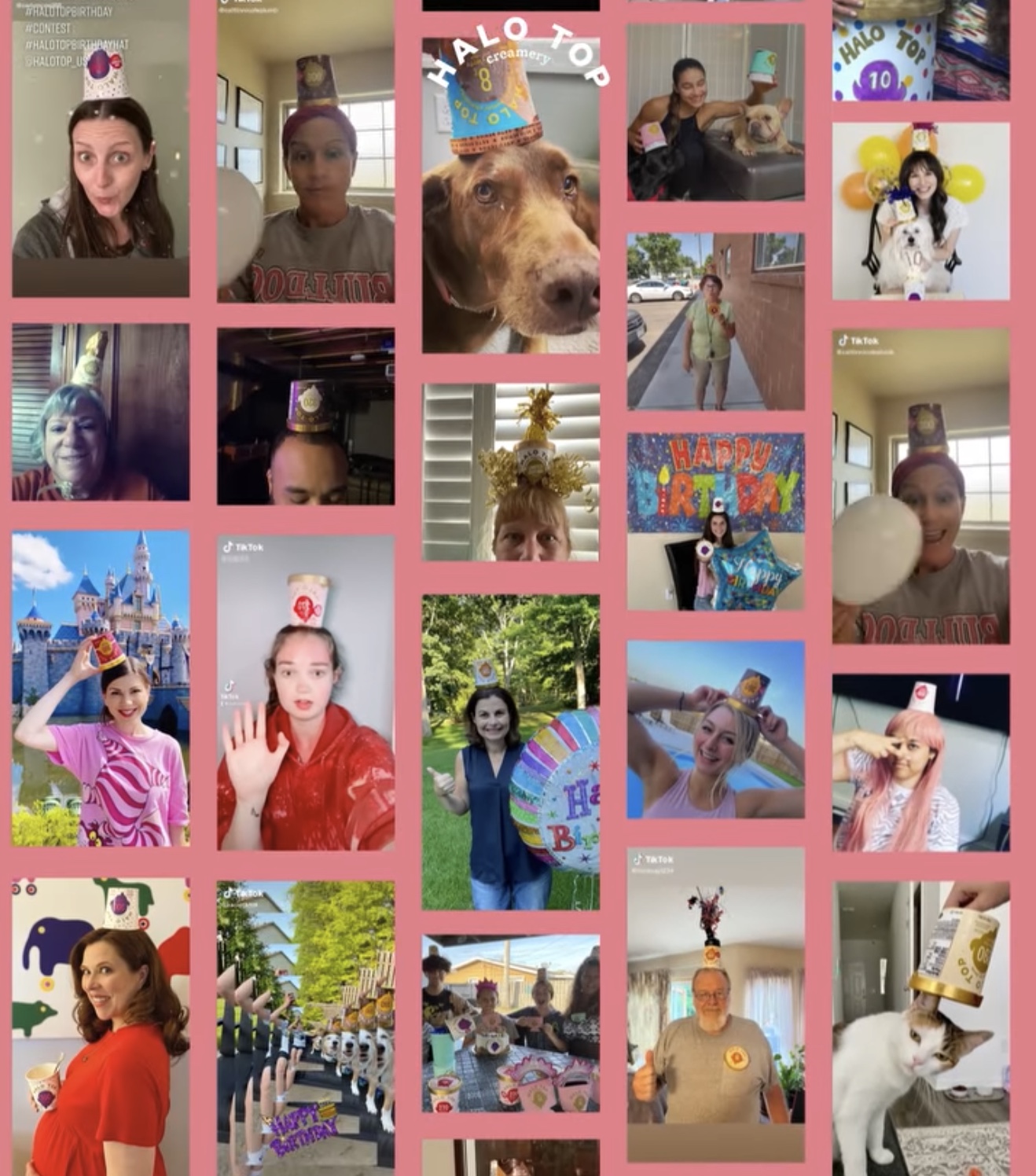 2
Participants earned an entry by sharing a video of how they wear a Halo Top container as a party hat, tag the post with a unique contest hashtag and follow Halo Top Creamery's Instagram account.
3
At the end of the contest we aggregated all Instagram and Tik Tok entries and removed those that did not adhere to the Official Rules. Wolfgang and Halo Top then judged, scored, and annotated the entries using our proprietary judging portal. Promosis then notified and cleared the Grand Prize winner via our secure prizewinner dashboard.