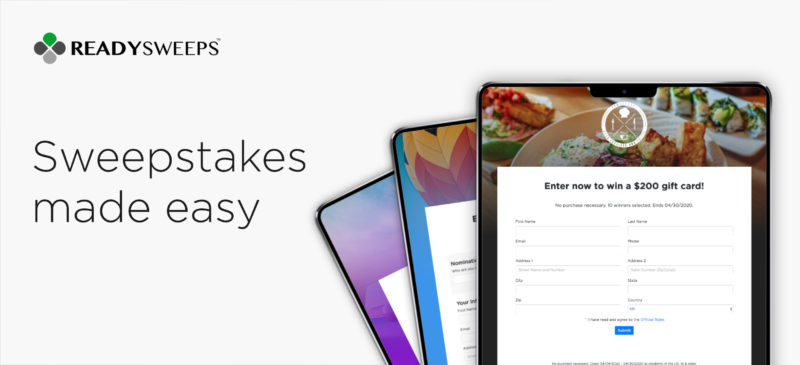 With READYsweeps™, we can help you launch a customized promotion in just days!
Thanks for your great response to our READYsweeps platform launch. A few of you asked great questions about the service, so we put together this sweet one-pager to provide all of you some answers.
And, if you don't feel like checking it out right now, here are five big benefits of READYsweeps:
Easy: Provide us a bit of info and Shazam! – we deliver a customized sweeps site to you
Fast: Launch within days (or even hours!)
Legal: Official Rules, disclaimers, and indemnification are included
Affordable: A fraction of the price needed to develop and code a site from scratch
READY: Did we mention we can launch a legal sweepstakes for you in just days?
You can also check out our live demo – go now and you could even win a little something!
If you'd like to discuss if READYsweeps is right for you, don't hesitate to reach out – we're here for you.
Regards,


Harry & Peter
Co-Founders